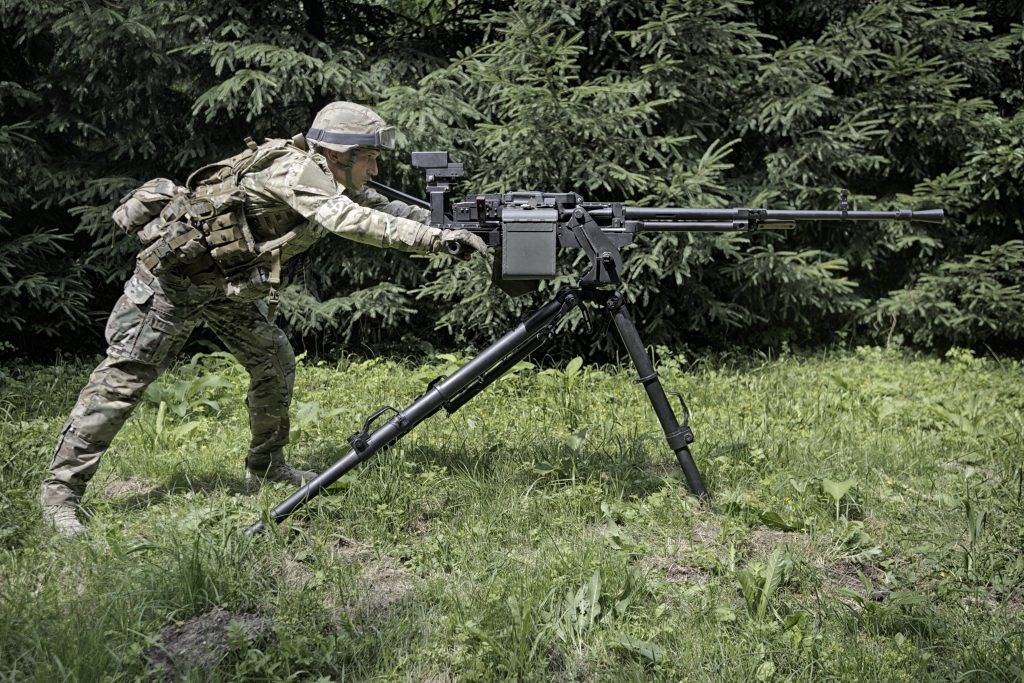 Description
DescriptionThe 12,7 HMG NSW UTIOSis an automatic machine gun fed by ammunition 12,7 mm x 107. It can be mounted on Remote Controlled Weapon Stations ( ZSMU)and on mounts like: pedestal, tank, vehicle hatch, universal tripod and ground tripod. The HMG can be used in allclimate zones, weather and lighting conditions.
The Heavy Machine Gun NSW UTIOS is an automatic weapon intended to eliminate light armoured targets, low flying airborne targets and combats troops (also protected by light covers).
Main characteristics:
light weight and  modern construction in comparison with competitive HMGs,
high rate of fire,
reliability,
user –friendly weapon,
very popular weapon which is still in service of many Armed Forces all around the world.
Gallery
Technical data
| | |
| --- | --- |
| Calibre  | 12,7 mm |
| Cartridge | 12,7 mm x 107 |
| Ammo box capacity | 50 cartridges |
| Weapon length | 1560 mm |
| Barrel length | 1100 mm |
| Weight | 25 kg |
| Effective range | 2000 m |
| Rate of fire | 700-850 rds./min |