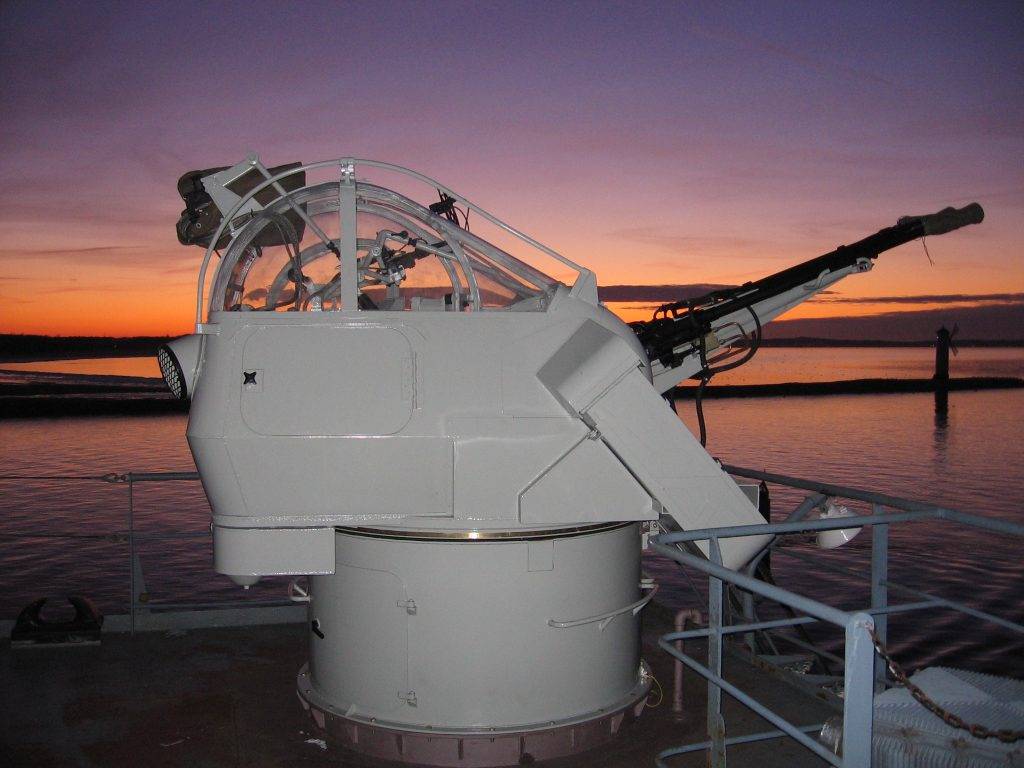 Description
The ZU-23-2MR system is equippedwith electro-hydraulic drives in traverse and elevation, hydraulic reloading system, two water-cooled 23mm cannons. The cannons are fed from ammunition boxes which contain 200 belted cartridges each. It is possible to fire with sub-calibre ammunition; the system crew consists of one seaman.
The ZU-23-2MR system is designed to arm the various types of vessels and to fight low-flying air targets such as: aircraft, helicopters, winged rockets, unmanned flying objects, landing troops and unarmoured and lightly armoured ground and sea targets.
Main characteristics:
high reliability of working,
user-friendly system,
low system weight,
reduced number of seamen required to system handling,
good technical and tactical features allow to fire the targets (which appear unexpectedly and move in different directions)  with great efficiency.
Gallery
Technical data
Weapon
2  x 23 mm cannons
Firing angles
Horizontal 360 degrees
Vertical  from -10 to  +90 degrees
Practical rate of fire
up to 400 rds./min. for one gun
Cannon range: maximal vertical/total/
maximal effective for ground targets
1500/2500/2000 m for API and HEI
2000/3000/2500 m for APDS and FAPDS