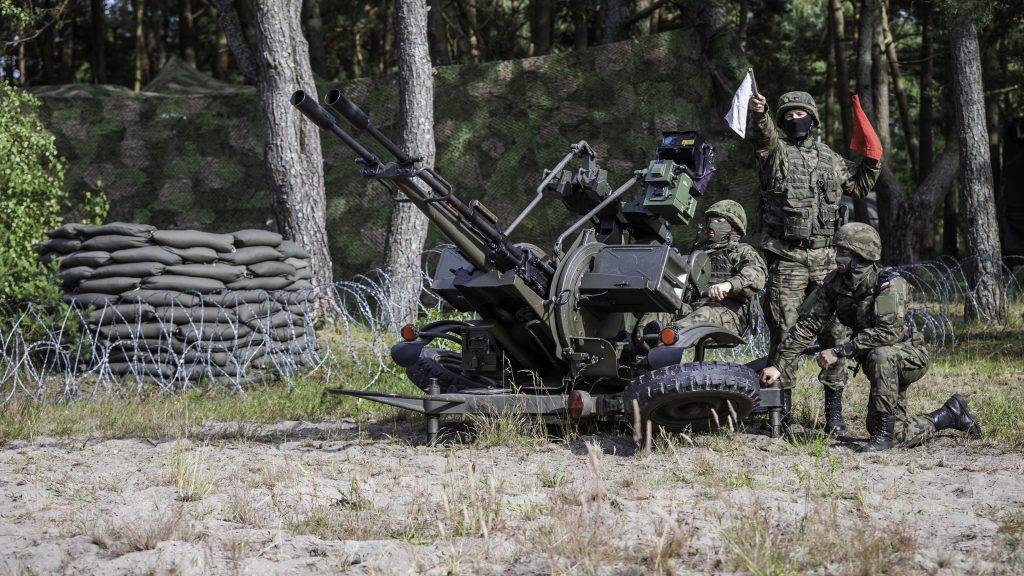 Description
The ZUR-23-2-KG system is equipped with 23mm cannons, GROM missiles, traverse and elevation electric drives. It can work in external FCS, it is equipped with programmable sight CP-1 (with night and day track, LRF, two ballistics ) or collimator sight CKE-2. The system can fight the targets by means of 23mm sub-calibre ammunition type API (BZT), HEI-T (OFZT), APDS-T and FAPDS-T.
The ZUR-23-2-KG system is designed to fight (using 23mm cannons and GROM missiles) low-flying air targets such as: aircraft, helicopters, winged rockets, unmanned flying objects, landing troops and unarmoured and lightly armoured ground targets.Main characteristics:
high reliability,
good technical and tactical features allow to fire the targets (which appear unexpectedly and move in different directions) with great efficiency,
the collimator sight CKE-2 or programmable sight CP-1 generates automatically (during target tracking) the proper leading angles for every action on the battlefield,
firing from different places in different weather and time conditions,
adaptation to the use of new, sub-calibre ammunition  and GROM missiles,
adaptation to work in external FCS.
Gallery
Technical data
Weapon
2 x 23 mm cannon
2 x GROM missile launchers
Firing angles
Horizontal 360 degrees
Vertical from -5 / -3 to +75 degrees
Practical rate of fire
up to 400 rds./min. for one gun
Cannon range: maximal vertical/total/
maximal effective for ground targets
1500/2500/2000 m for API and HEI
2000/3000/2500 m for APDS and FAPDS
Maximal range of GROM missiles
5500 m
Height of the target flight
minimal/maximal for GROM missiles
10/3500 m
Missile firing angle
Horizontal 360 degrees
Vertical from 0 to +70 degrees