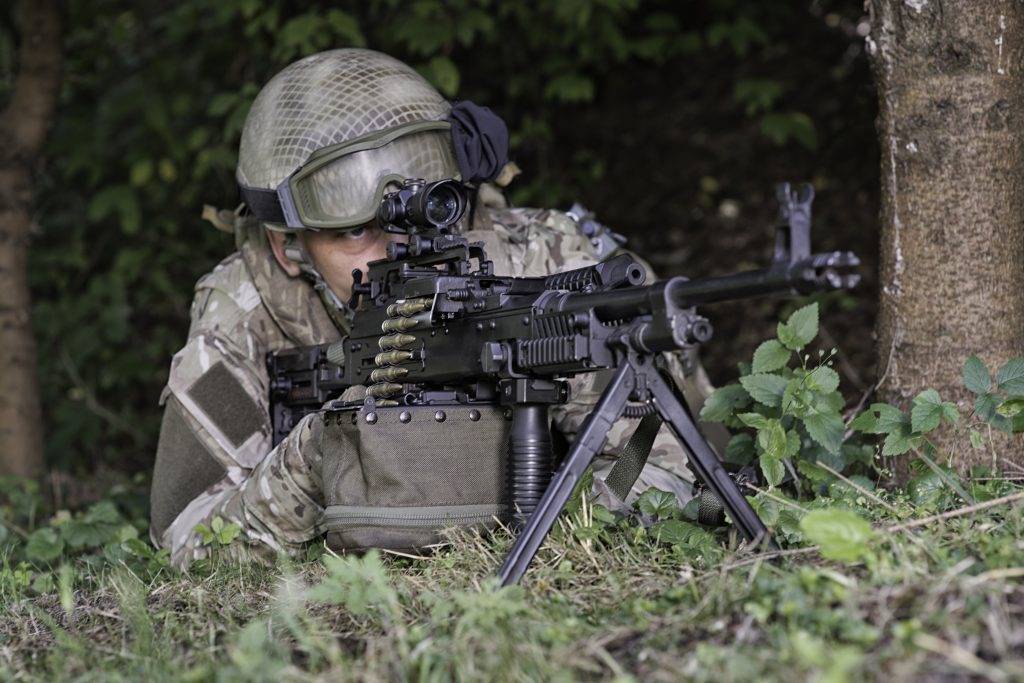 Description
The 7,62 mm General-Purpose Machine Gun UKM 2000is fed by 7,62 mm x 51 NATO ammunition in M13 disintegrating belt. It is produced in four versions: infantry version (UKM 2000 P with fixed butt),landing version (for landing troops- UKM 2000 D with folded butt), tank versions: UKM 2000 C –right feedingand UKM 2000 CL –left feeding.
The UKM-2000C/CL versions with electro-trigger do not have butt, pistol grip and mechanical sights and can be mounted on tanks, infantry combat vehicles and other armoured vehicles.
The 7,62 mm GPMG UKM 2000 is intended for fighting manpower, military stations and equipment on every terrain and in any weather conditions, both during the day and night.Main characteristics:
very good tactical and technical characteristics which allow for effective firing at a distance of 1500 m,
high rate of fire 700 – 850 rds./min.
high reliability,
the GPMG UKM 2000 is made of high quality materials which are conformable with Polish and European military standards,
one of the few GPMGs constructed after 2000,
it can be used in various types of Armed Forces,
it is equipped with Picattiny rail in accordance with MIL STD-1913 on which any optical equipment (sights, night-vision devices, grips, pointers, flashlights, etc.) can be mounted,
Polish design and construction.
Gallery
Technical data
| | | |
| --- | --- | --- |
| | UKM-2000P/D | UKM-2000C/CL |
| Calibre | 7,62 mm | 7,62 mm |
| Cartridge | 7,62 mm x 51 | 7,62 mm x 51 |
| Ammo box capacity  | 100/200 cartridges | 250 cartridges |
| Weapon length | 1203 mm | 1098 mm |
| Barrel length | 547 mm | 636 mm |
| Weight | 8,4 kg / 8,9 kg | 10,7 mm |
| Effective range | 1500 m | 1500 m |
| Rate of fire | 700-850 rds./min. | 700-850 rds./min. |