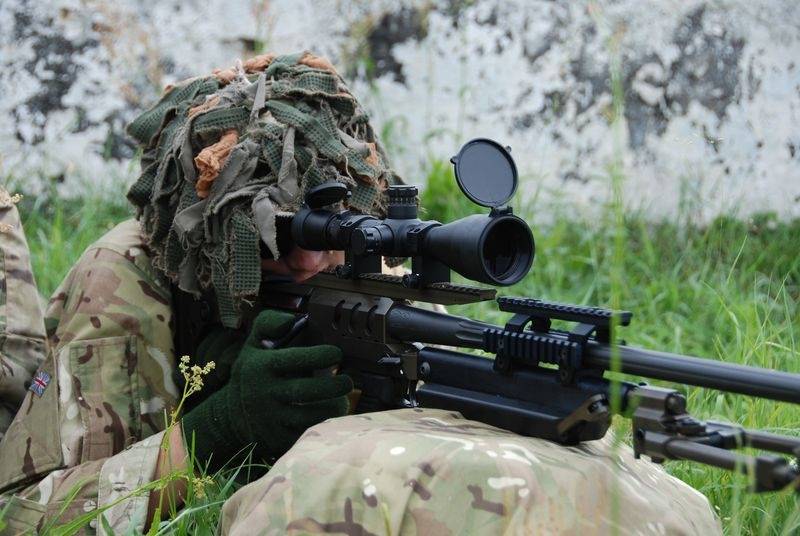 DESCRIPTION
The bolt-action Sniper Rifle Alex-338is fed by cartridge 8,6x70mm (.338 Lapua Magnum). The latest material achievements, tactical and ergonomic needs of users were taken into consideration during the process of the rifle construction. Very powerful cartridge 8,6 mm enables to get long range and high efficiency of firing (high accuracy).
The Rifle is designed for precision shooting to living targets at the distance 2000m and to the lightly armoured targets at the distance 1000m and for any other military missions.
Main characteristics:
high efficiency of firing (high accuracy),
low recoil force (reduction by 50% due to the muzzle brake),
free-floating barrel,
small weapon length (bull-pup system) in comparison with the rifles constructed in classical system (with the same overall barrel length in both systems),
high manoeuvrability (low weight, size, centre of gravity located above the pistol grip),
trigger mechanism with very high reliability (low inertia of firing mechanism components),
bolt which is resistant for "dry" firing – without shell in cartridge chamber,
option for execution of rifle acc.to the Client's requirements.
Gallery
TECHNICAL DATA
Action
Bolt-action
Calibre
8,6 mm
Cartridge
8,6 mm x 70
(.338 Lapua Magnum)
Magazine
5 cartridges
Weapon length
985 mm
Barrel length
660 mm
Weight
6,1 kg
Effective range
2000 m