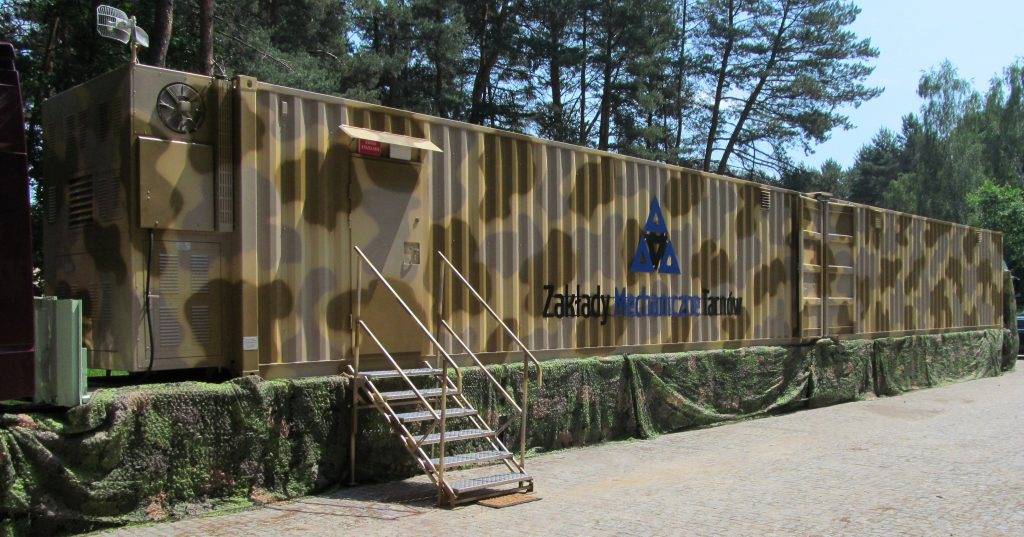 The Shooting Range Overview:
The Basic and Advanced Training Facility – Indoor Mobile Training Container Shooting Range (dimensions 40 ft. HC) is a highly specialized training center for various training shooting tasks that includes firearms. The Shooting Range is designed for conducting professional shooting practice and is especially popular among the services such as military personnel, police forces and border guard patrol. The training can be conducted at work place what minimizes logistics costs because the container can be placed just absolutely anywhere. The Shooting Range requires flat surface setting adjoining to the ground; it is characterized by a quick and easy start within a few minutes. The comprehensive Shooting Range consists of at least two or more interconnected containers. Never before was it so easy to conduct a shooting practice within the distance between 5 and 50 meters with application of steady or changeable firing line. The Container Shooting Range has a very important asset, the possibility of installing an interactive multimedia trainer for implementing shooting practise tasks which allow using live ammunition or laser indicators.
The Shooting Range provides environment for conducting various trainings such as individual shooting practise, dual firing training or task force shooting practise with application of live ammunition or simply just laser pointers. The firing zone in the Container Shooting Range was designed for safe application of fire with live ammunition using miscellaneous weapons such as pistols and revolvers with central and side ignition in calibres ranging from 11.43 mm, machine guns in calibre up to 9 mm (for single shots or short series), and machine guns in calibre 5.56×45 mm with live ammunition of which initial velocity of fired shells equals approximately 1000 m/s and kinetic projectile energy value is about 2000 J.
 Main characteristics:
low cost of production and exploitation in comparison to stationary shooting range,
the range doesn't require any building permits or installation permission,
it can be positioned on a flat hardened surface adjoining to the ground or it can be mounted on trailers used for container transportation,
there are two firing options: static and dynamic with application of live/combat ammunition,
non-existent impact on the environment in terms of noise emission,
quick and easy mobility from one place to another for undetermined amount of time,
easy start within a few minutes in any remote location,
the Mobile Shooting Range can comprehensively serve as a training point for a few military units within a garrison.
Gallery