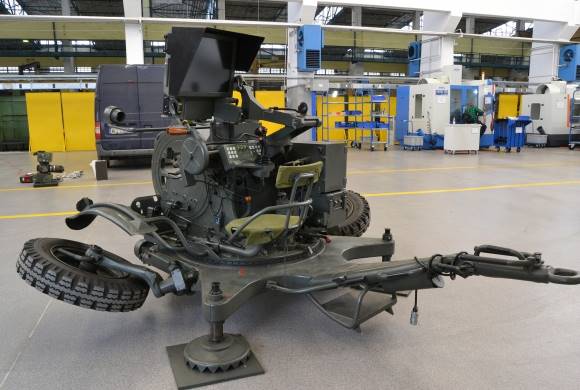 Description
The TR-23-2 is a mobile training device adapted for towing, which represents very accurately the real ZUR-23-2KG system. It is  equipped with instructor and operator stand and wireless network. The computer simulation of combat task is displayed on a monitor mounted in place of the sight. The operator's stand enable to perform simultaneous training on 4 simulators.
The simulator TR-23-2 is designed for training the crew of 23mm ZUR-23-2KG systems. It allows for drill in close to battlefield conditions regarding operation, cinematic, dynamics and military action procedures.Main characteristics:The simulator enables:
reduction of  training costs for crews of ZUR-23-2KG systems,
training connected with system handling and verifying its proper working,
detection, identification and tracking of air, ground and sea targets on simulated battlefield,
selection of work mode and type of action-artillery or missiles, depending on the tactical situation,
 training in different weather and time conditions,
realization of combat missions  in relations to air, ground and sea targets, which can move in different directions and with defined speeds,
observation and efficiency evaluation of realized combat missions.
Technical data
Dynamic and kinematic parameters -such as in description of the cannon ZUR-23-2KG
Length – 3,6 m
Height – 2 m in marching position and 1,7 m in combat position
Weight– 600 kg