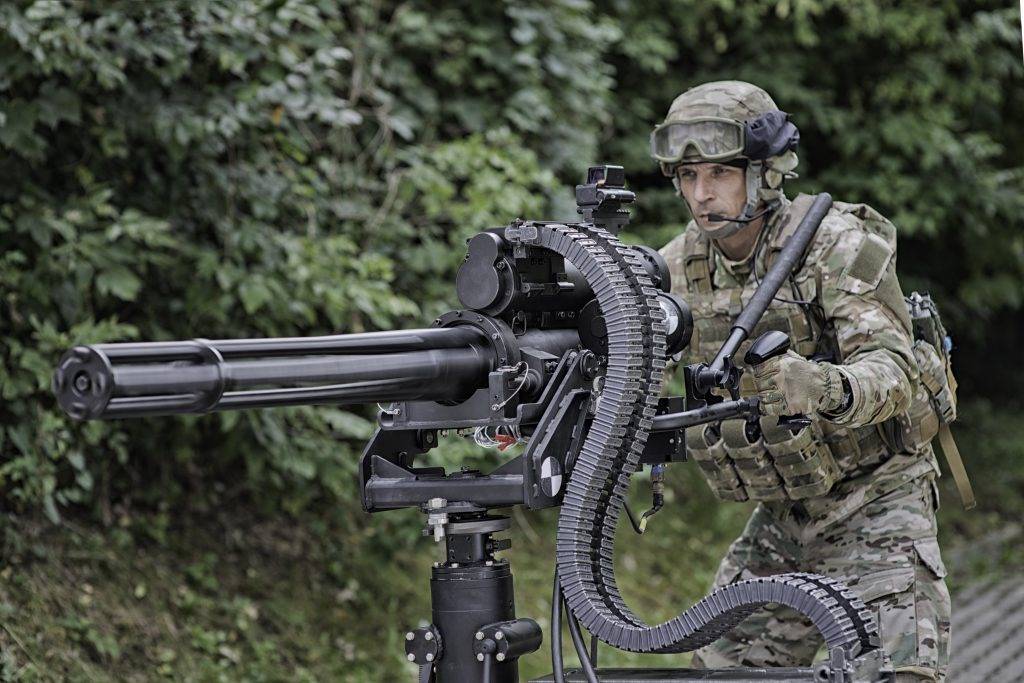 Description
The Multi-Barrel Machine Gun WLKM machine gun is an externally driven electric-powered Gatling-style gun fed by 12,7 mm x 99 NATO (.50 BMG) ammunition fixed in a NATO standard M9disintegrating belt. Applying four rotating barrels has achieved a huge rate of fire at the level of 3600 rounds per minute. The WLKM can be used as the armament of the turret of helicopter W-3PL GŁUSZEC and air pod systems as well as land vehicles, vessels and stationary and portable fire assets armament.
The WLKM is intended to combat manpower, ground and airborne targets with different resistant characteristics.
Main characteristics:
huge rate of fire due to four rotating barrels,
modern construction.
Gallery
Technical Data
| | |
| --- | --- |
| Calibre | 12,7 mm |
| Cartridge | 12,7 mm x 99 |
| Weapon length | 1300 mm |
| Barrel length | 900 mm |
| Weight | 50 kg |
| Effective range | 2000 m |
| Rate of fire | 3600 rds./min. |