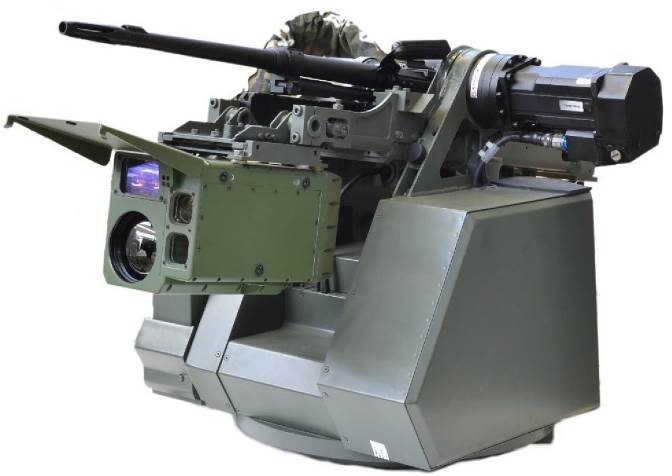 The ZSMU-1276 Remote Controlled Weapon Station is designed to mount on a variety of vehicle platforms, vessels and stationary objects. The RWCS ZMO-1 integrated sensor unit includes a daylight video camera, a thermal imager for night operations and a laser rangefinder. The ZSMU-1276 enables to destroy lightly armored ground targets and low-flying aircraft during the day and night conditions.
The ZSMU-1276 provides the one-man crew with the ability to acquire and engage targets while inside a vehicle, protected by its armor. The installation of the RWCS does not require any significant changes in the structure of the vehicle or object. The ZSMU-12.7 have the ability to work in safe mode (with no electric supply) with manual guidance of machine gun and trigger service.
ZSMU-1276 A3 version is armed with 7,62 mm UKM 2000C convertible into 12,7 mm WKM-Bm,
Changing of the weapon takes only a few minutes. The 81 mm smoke grenade launchers are offered as an optional equipment.
| | | |
| --- | --- | --- |
| TECHNICAL DATA | | |
| Weapon | WKM-Bm | UKM-2000 C |
| Caliber | 12.7×99 mm NATO | 7.62×51 mm NATO |
| Range | 2200 m | 2000 m |
| Weight | < 240 kg | < 240 kg |
| Ammunition volume | 150 rounds | 250 rounds |
| Feeding and reloading | electrical/manual | electrical/manual |