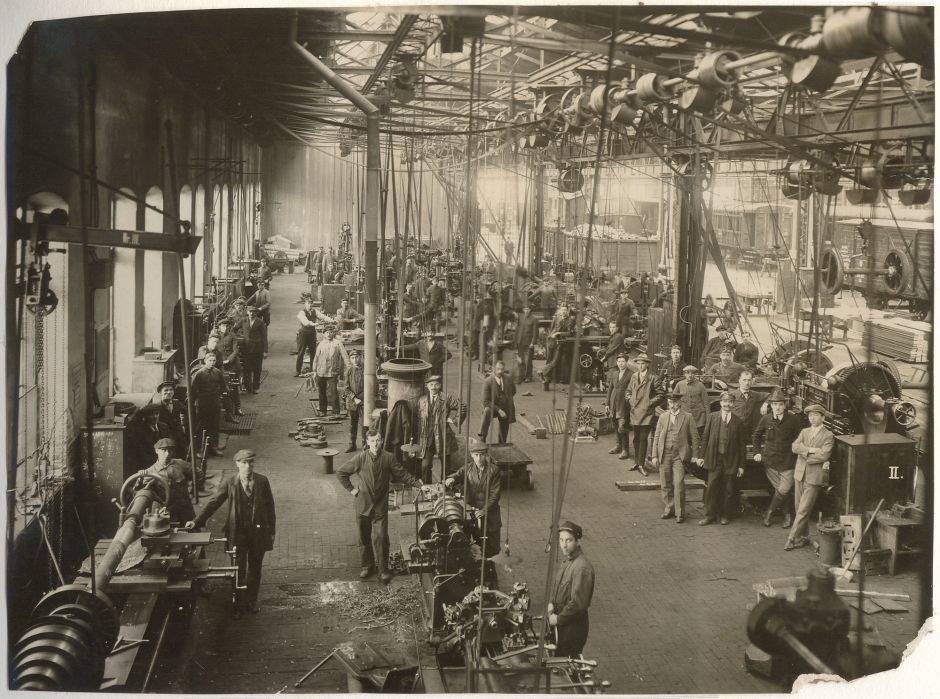 The beginnings of the company are strictly connected to the foundation of the Railway Plants in 1917. For the first 35 years after the establishment, Zakłady Mechaniczne "Tarnów" – or then the Railway Plants – developed thanks to the railway transport connections. The gradual development during the interwar period, or even during the WW II, was stopped in the end of 1944 due to the pillage and almost complete destruction of the plant by the German occupant. Thanks to the efforts of the employees, the Railway Plants were rebuilt and began to develop anew.
In 1951 the Plants were converted into Zakłady Mechaniczne "Tarnów" by decision of the Minister of the Heavy Industry. The production of the defense assortment for the national needs was commenced. The activity of this type was confidential at this time and therefore the scope of the company was expanded by machine tools and cooling industry devices.
Gradually, the production of cooling devices, tools for CNC machines, machine tools was started: lathes, grinders, spark erosion machines, machining centers. These products enjoyed a stable demand in Poland and abroad, and were many times awarded. However, military production was the priority for the Company. The commercial branch began to be limited in the mid 1970's. Ultimately, the commercial age ended in 2010, when the machine tools production line was sold to the British company Colchester-Harrison.
The activity of Zakłady Mechaniczne plays an important role in the history of Polish defense. In 1989 Zakłady Mechaniczne had the chance to openly act for the first time as a defense industry company. In 1994 the state company was converted into a join-stock company under the current name Zakłady Mechaniczne "Tarnów" S.A. In 2002 the ZMT SA became a member of BUMAR Capital Group which consociate 21 commercial and manufacturing corporations of Polish defense industry.
2012 is the year of the merger of the ZMT SA and the R&D Centre "Ośrodek Badawczo-Rozwojowy Sprzętu Mechanicznego sp. z o.o.". In this way a new engineering company arose; development of new technologies, innovative products and investments in human resources are the core issues for this company.
In 2015 ZMT SA become a member of Polish Armaments Group which concentrate over 60 armament sector companies.