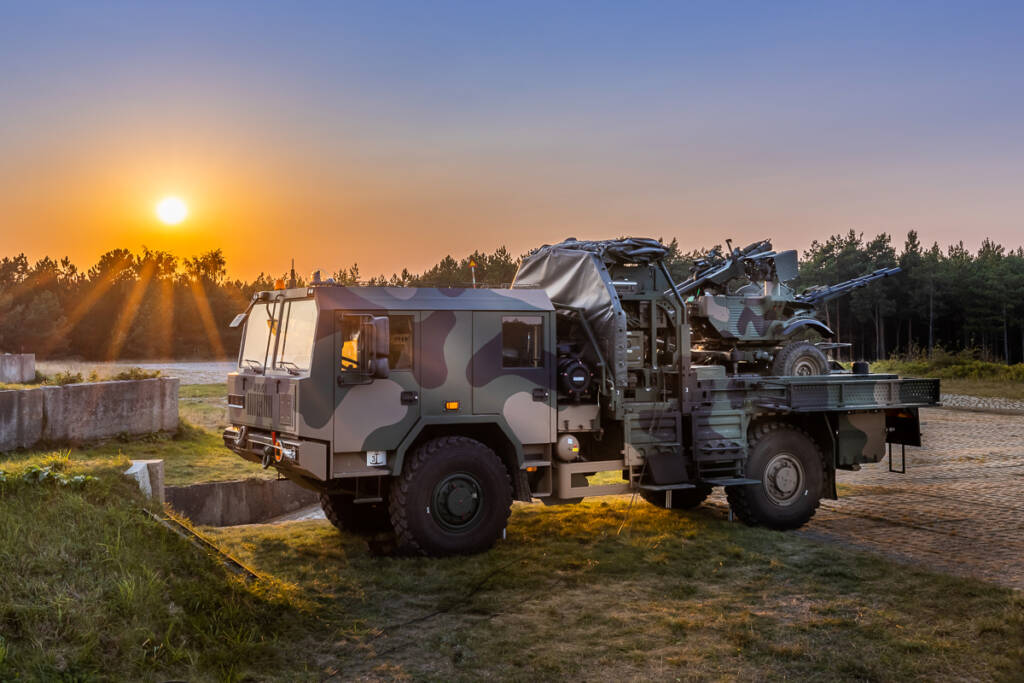 Description
Artillery tractor is a vehicle of an average load capacity but high mobility, it is used for hauling and transporting of the firing unit. Additionally it is equipped with a technical-service storage space for the firing unit.
The artillery tractors are flexible means of transportation for the firing unit, it is easy to relocate the vehicle in between the quarters, because the vehicle is just an another version of a truck. The chassis is typical for the wheeled vehicle, the chassis clearance is quite high, the tires are equipped with off-road thread and most importantly, it is a four-wheel drive transmission. The firing unit can be towed, hauled or transported on the platform of the vehicle inside the cargo hutch.
What is more, the fire, or any other combat activities, can be carried out directly from the platform cargo hutch of the vehicle. Also, the fire can be carried out remotely as well, from the inside of the vehicle's cabin.
The hardware platform of the vehicle is made of truss construction with number of storage compartments and a storage rack. The storage capacity is enough for one firing unit and two equipment units – artillery and rocket sets. The dimensions of the artillery truck meet the requirements of road, railway and air transport regulations (in-country and NATO standards), the vehicle can be transported by the air-cargo carrier such as C-130 HERCULES. The cabin of the vehicle is adapted to work in hazards of contamination conditions, as well as, in desert conditions, because it is equipped with air-ventilation fans and air-filtering system.
The passenger capacity of the artillery tractor is four people total – it is the minimum service crew for the firing unit. The cabin is air-conditioned and adapted for the crew to rest or stand-by, there is also enough storage for ammunition, and all the necessary maintenance equipment to keep the unit ready and alert for 24 hours a day.
Gallery